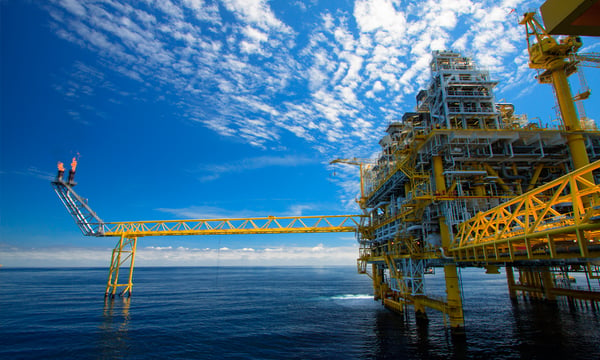 Shell and Chevron's great discoveries, announced earlier this year, have brought new prospects for the Offshore market.
The discovery of Shell's deepwater Whale was described by the company as one of its largest finds in the Gulf of Mexico during the last decade. The well has more than 1,400 net feet (427m) of oil bearing pay.
On the other hand, the company Chevron reported on a major oil discovery in its "Ballymore prospect", located about three miles from the company's Blind Faith platform. The find has a water depth of approximately 6,540 ft. Chevron U.S.A. Inc. is the operator with a 60 percent working interest in the Ballymore prospect.
Shell is currently building 4 deepwater projects in Mexico: Appomatox, Kaikias, Coulomb Phase 2 and Vito. For Shell's Upstream Director, Andy Brown: "with a lower-cost developmental approach, the Vito project is very competitive and attractive opportunity industry-wide."
Vepica has developed Offshore Projects for more than 30 years. One of their first projects consisted in the detail engineering of a separation and desulphurization plant for crude oil, located in Zulia State, Venezuela. They were later commissioned to develop the Basic Engineering, Detail Engineering and Construction Management of (4) four barge-mounted steam generation and injection plants.
Vepica's experience in the Offshore market, reached an important milestone in Offshore execution with the Marine Terminal Project of José Antonio Anzoátegui Petrochemical Complex (to learn more about Vepica's participation in the Oil and Gas market click here), carrying out the engineering, procurement and construction of a dock for boats between 65,000 and 150,000 MT deadweight.
In 2014, Vepica completed the BOT Contract project for the operation and maintenance of water treatment and injection facilities @ 3,000 psi in oil wells. The project comprised 15 existing platforms, two water treatment plants, the EPC of 5 new platforms, including SCADA for the monitoring of all facilities and 120 oil wells.
Vepica continues venturing in the Offshore market, which in 2018 continues to offer new challenges, competition and great opportunities.
Source: Beaubouef, B. (2017). Gulf E & P shows signs of recovery. Offshore, 18-25.