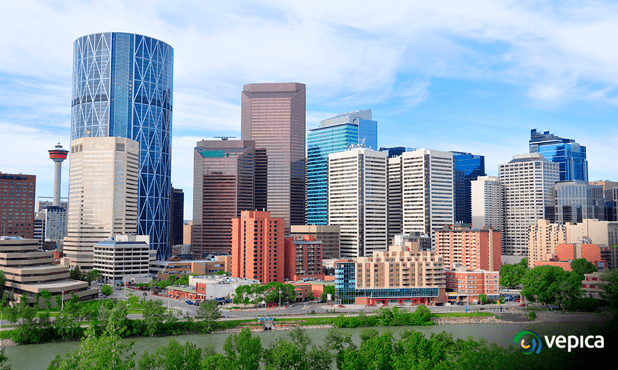 Sustainable or maintainable cities are cities designed to care for the environment following an ecological model that permits a better quality of life.


Vepica guarantees gain and innovation in this area by investing in construction processes to improve the environment. It is important to keep in mind that these processes generate savings, both in resources and money, and will be a great investment in the short and long term.
Currently, Vepica developes systems with technological capabilities that allow buildings to incorporate a design that makes the environment inside the building healthier. This is achieved here through the use of alternative energy: photovoltaic panels, which have a maximum generation capacity of 45 KwH and provide 10% of the energy required daily by the building; adequate consumption of water and electricity; green spaces for rest and relaxation; recycling of plastic containers and food waste; among others. It has been proven that people are more productive working in spaces surrounded by natural light, fresh air, exterior views, etc. Technological advancement has made energy generation using natural resources more reliable.
In 2016, the UN 2030 Agenda on Sustainable Development, set out seventeen objectives with several goals covering economic, social and environmental areas. The Sustainable Development Goals (SDGs) range from the elimination of poverty to the fight against climate change, education, women's equality, defense of the environment and the design of our cities.
Creating a sustainable city is not easy, it is not a myth, it is a challenge: it implies modifying people's lifestyle and adopting new habits. It is important that the commitment and contribution come from all parties (people, companies, governments, etc.) to achieve sustainable development that will lead us to a common good.
---