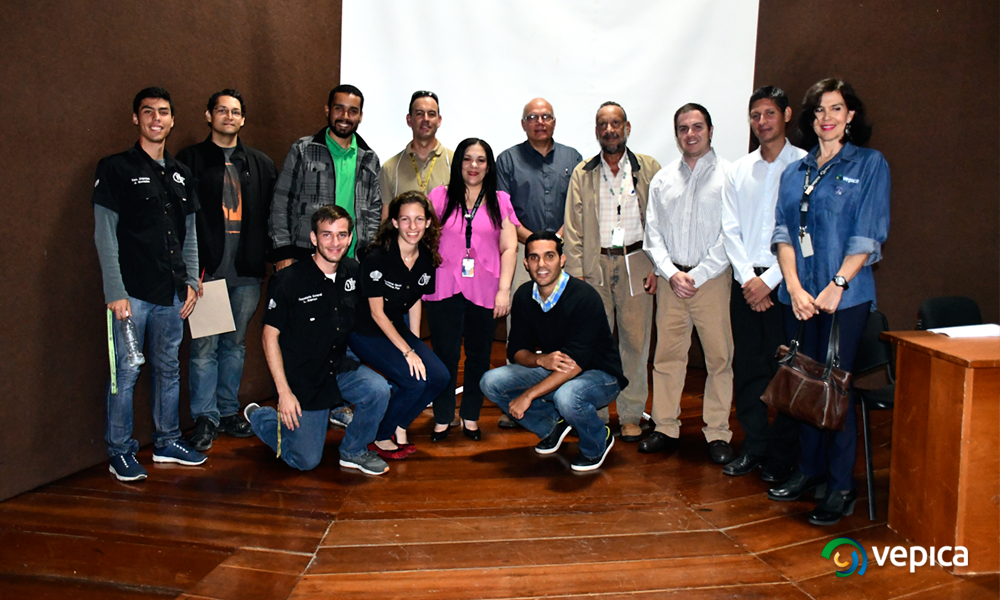 In celebration of Electrical Engineering and Technology Week organized by the student body of Simon Bolivar University (USB), Vepica took part in the activities that are taking place from May 14 to 18 on the university's campus.
Simón Bolívar University is one of the most important centers of higher education in Venezuela, dedicated particularly to scientific and technological research. In a 2017 study conducted by Times Higher Education in South America, placed the USB 1st nationally and ranked it 30th in Latin America. It currently has approximately 25,000 graduates, including engineers, architects, urban planners and scientists.
The companies Vepica, Siemens, E Kabel and Conexsol, participated in this event giving a series of technical talks to the engineering students.
On May 15, in representation of Vepica, engineering supervisor Lisette Ovalles talked about electric power generation plants; design engineer Alexander Mendoza spoke on cathodic protection and the Electricity Departmental Manager, Axel Santos, on the automation of electrical substations.
The career coordinator for engineering at the USB, Yarú Méndez, extended his congratulations to Vepica, for its constant support of the university in the formation of students, and gave special thanks to engineer Axel Santos for his contribution as the internships' tutor.
Companies set up their stands around the auditorium, taking advantage of the occasion to offer corporate information, possibilities for internships and thesis and work related investigations.