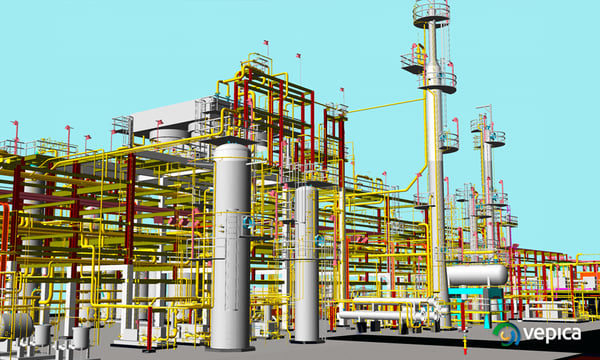 Between 1998 and 2001, Vepica executed the engineering, procurement and construction of a heavy oil upgrader for the Operadora Cerro Negro, located at the José Antonio Anzoátegui Petrochemical Complex in Venezuela.
For Vepica, this EPC project represented a transition from the use of 2D to 3D design software, which required intense training of personnel in the use of these new tools.
For the project's engineering manager, Álvaro Pulido, "Cerro Negro was the pioneer project in the use of PDS design software, and initiated a paradigm shift in the use and skills of the human resources necessary for the execution of multidisciplinary projects with the 3D tool ".
The EPC execution for the heavy oil upgrader was the first successful large-scale workshare effort carried out by Vepica, together with the JGC Corporation, located in Japan, and the local company Jantesa. The consolidation of the majority of the work on the 3D model allowed for real time visualization, through a data communication line between Yokohama, Caracas and Jose.
With the implementation of Workshare modality between Yokohama, Caracas and Jose, work responsibilities were divided horizontally for the revision and validation phase of basic engineering, procurement and construction; and vertically for the detailed engineering phase.
"Using workshare between the different locations allowed us to operate under a 24x24 execution plan, taking advantage of the time difference between Japan and Venezuela," said Pulido.
This work strategy required a lot of follow-up, coordination and great effort in order to train the whole team, which was able to overcome cultural barriers and carry out an exceptional execution.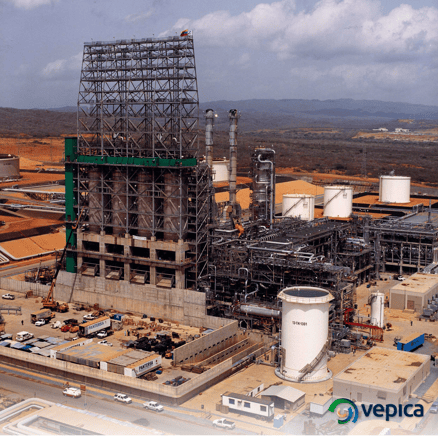 To learn more about our projects and the services we offer, contact: andres.pulido@vepica.com