Last week, the world's largest oil trade fair was held, an event that takes place every year during the first week of May, in Reliant Park (Houston, Texas).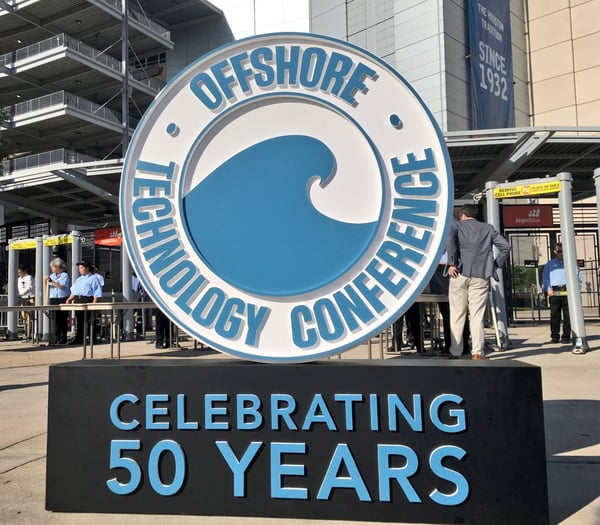 Photo of Tw: @OTCHouston
For the 2018 edition, the event brought together more than 50,000 people and the participation of 2000 companies and speakers representing 110 countries.
The conferences were dictated by industry leaders who revealed the current panorama of the energy sector and presented their vision for the future.
Patrick Pouyanne, CEO of Total, expressed his long-term confidence in the deep-water industry based on its ability to innovate.
Conoco Phillips CEO Ryan Lance mentioned that in recent years his company has stopped deep-sea exploration because of the danger of investing a lot of money in multi-million dollar Offshore projects that take several years to develop due to the instability of oil prices.
Lance proposed that the industry should use the same designs and engineering for multiple projects, saying "Design once and build many" thus helping to drive down break-even costs so that offshore projects can compete for capital."
The conferences included the participation of Shell, which in June will launch its next major deep-water platform in the Gulf. The Mexican company PEMEX was also represented by its general director Carlos Trevino Medina.
Additionally, the companies participated in an exhibition of advanced hardware and software technologies for the Offshore industry that seek to save time in the realization of projects and maintain high standards of safety, operability and confidence. The best, were awarded by the OTC with the "Spotlight on New Technologies"
https://www.chron.com/business/energy/article/50th-OTC-kicks-off-with-growing-optimism-12874925.php